What's the Matter?
June 22, 2019 @ 7:30 pm

-

8:30 pm

₹200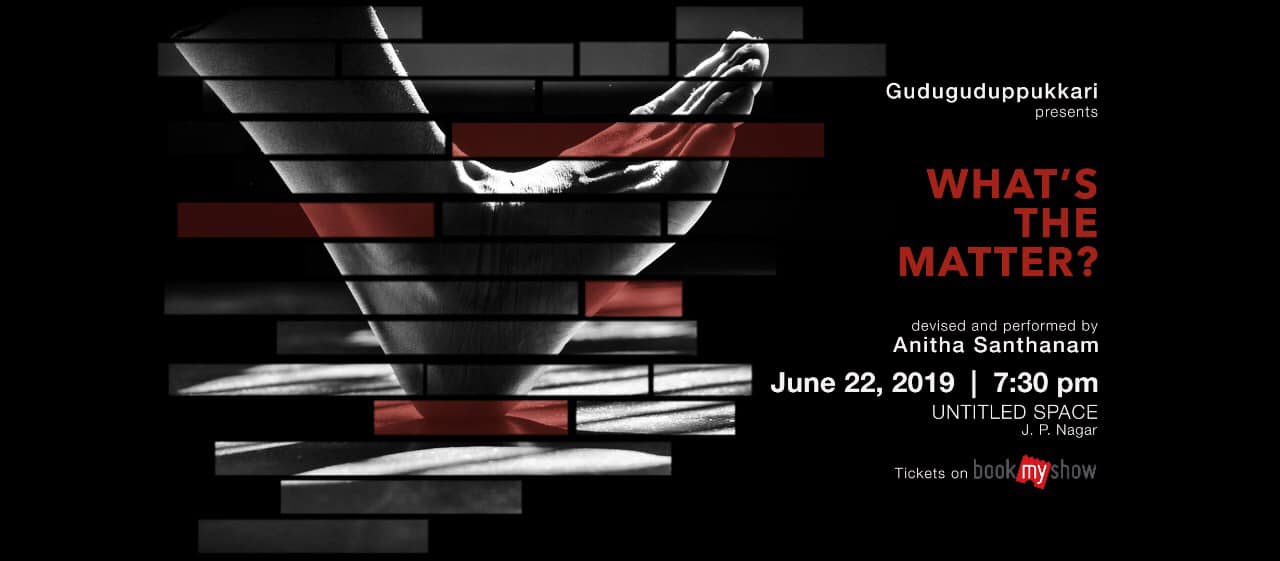 The body takes the imprint of it's life experiences – physical, mental and emotional. But what happens when these events descend on an infant throbbing with possibilities?
In what directions, is a child without agency, pushed?
Maybe there are medals to be won and battles to be fought.
But with every medal, there is a scar underneath and with every battle, the struggle needs a narrative.
Only then, does the fight matter.
Writer – director – performer Anitha Santhanam delves into this textured world of the immediate pain and long lost loss to create 'What's the matter?" Using her body and voice, movement and physical theatre,
dreams and reality she knits a stream of consciousness narrative expressing the universal human condition of being uprooted and resurrected.