Untitled Arts Foundation is a company registered in Bangalore, India. It is registered under Section 08 of the Company's Act as Non-Governmental Organization.
Untitled Arts Foundation is currently engaged in work with children in Urban and Rural India, skill & craft development programmes for theatre practioners, Art reach programmes for various communities, a performance group and also runs a rehearsal & residency space for theatre arts.
Vision
Untitled Arts will be the heart of the future network, raising capacities for cultural living rooms that are self-sustaining, vibrant, diverse and organic art micro life systems within communities that will work among & within themselves
Mission
We are an organisation creating spaces within & for various types of communities to experience, build capacity & collaborate in The Arts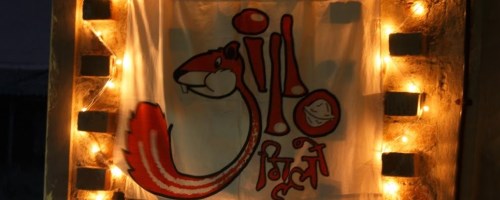 Untitled Space
An alternative space for the arts located in JP Nagar Bangalore,  we are working towards creating,  building and developing alternative spaces for The Arts; to provide a affordable space to artists to work, perform, train etc.. Provide the community with a more accessible space for the Arts.
We have a residency for artists and a performance cum workshop space that artists are welcome to use.
Corporate Art reach Programme
The Arts in many ways facilitates development of skills & competencies at various levels. These are the same competencies required to perform well at work. An Art Space is aimed at enhancing employee engagement. The benefits of an Art space within the campus provides a space for employees to relax and overcome stress along with intellectually enriching themselves. It nurtures their hidden talents; makes the workplace more holistic hence stimulating growth and innovation.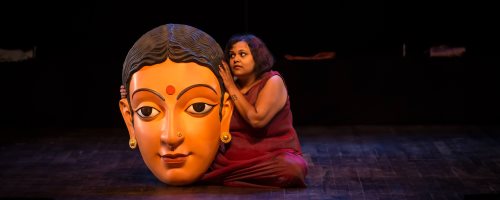 The Big Fat Company
As an ensemble of plus size actors we are challenging stereotypes and re-framing the view of individuals and communities beyond body image through theatre. The aim is to provide frames to view deeper understanding of the person and communities beyond the body image through theatre.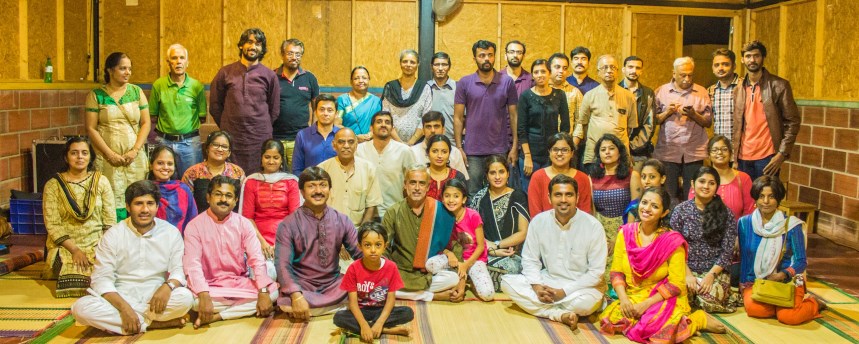 The Month End Bhaitak
A programme in collaboration with Unnati Seva trust – The Month end Baithak is aimed at reaching out to varied audiences & communities to create an appreciation for classical Indian music. We wish to recreate the love for classical music through these Baithak's which are accessible and are curated to facilitating an intimate experience of Music for both the artist and the rasikas. It is also a platform for the music community & music lovers to come together, develop creative energy, and discover incredible music together.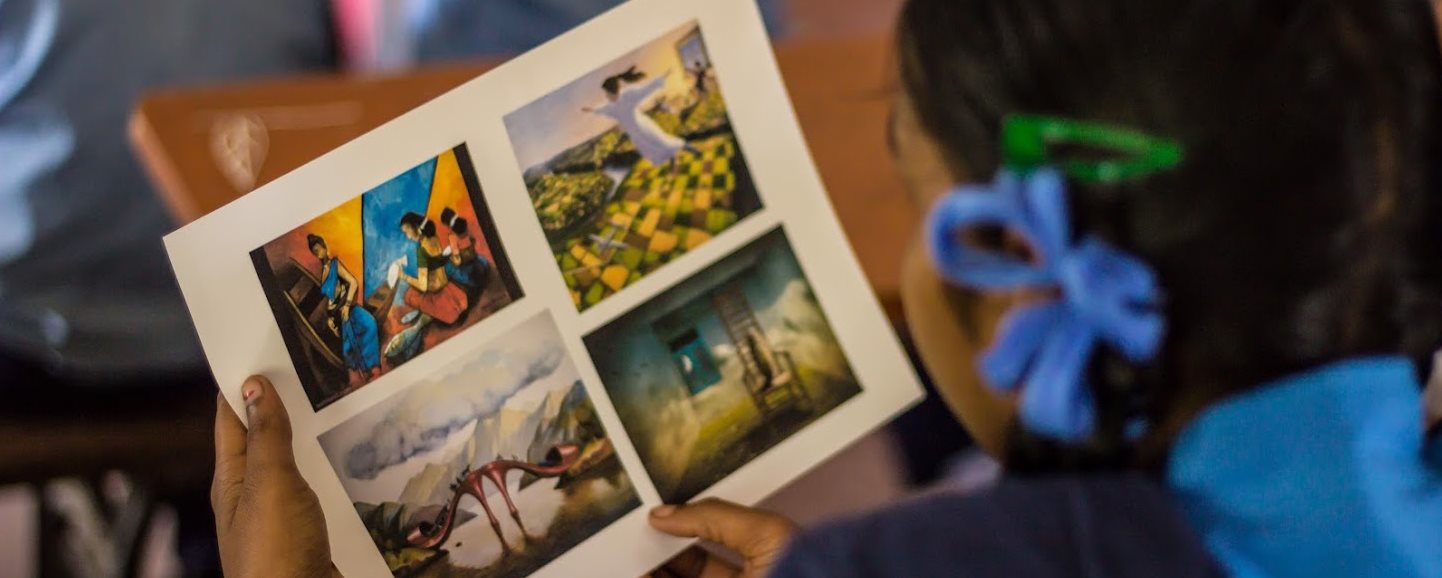 Collaborative arts for reading and literally skills enhancement
This programme is run in both govt and private schools to make a variety of children's literature in English & Kannada accessible to underprivileged and rural kids. The aim of the programme is to make encounters with reading & literature a pleasurable experience through a collaborative arts approach to make the connection between the text and the reader more meaningful.
Upcoming Events & Activities